Guest Post by Ray Wentz (recently updated)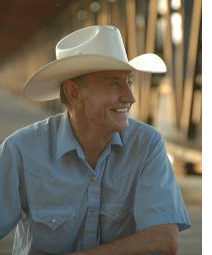 Back in April, just a few short months ago, we delved into the advertising mindsets and pondered the seemingly endless bank account resources of online gurus and their preferred advertising methods..
If you remember, money, for the most part, was not a factor for them.
However, one-upmanship seemed to be terribly important, leaving those reading to once again be left without solid help or real solutions.
You may also remember that looking at the world of online marketing through the eyes of individuals with unlimited resources isn't something most of us enjoyed doing.
It makes "learning" downright impossible, since our access to equivalent financing is typically nowhere near the amounts they spend.
It's one of the primary reasons so many of us fail.
We run out of money, plain and simple.
The fact is it's a fairly big, scary marketing and advertising world out there.
Adding dollar signs makes it even more potentially perilous, and all the more important, that our investigations and ultimate choices be rock solid.
After all, we do want to achieve similar guru-like results without second-mortgaging the house, right?
So, in April, when I stated this:
"Maybe I should return to that forum and put in my opinions, but I won't. It would be a waste of my time when I'm more interested in advancing my business and yours (no matter what business niche you're building)"
My intention wasn't just to leave you hanging. Oh no, far from it!
Instead I went on to recommend a resource that was still in its prelaunch stage. My reasoning for recommending it was sound and based on thorough research.
Well-armed with the knowledge I gathered, I was (and still am) confident in saying:
I found a way to basically get paid for advertising and driving traffic to my own business at the same time.

And you can, too!
My research had brought me to the very thing we all need so much. Not your run of the mill advertising, but a truly unique advertising platform that can be bent to our will!
For all of us who've been online hunting for that ideal way to simply and easily get targeted traffic, you can imagine my sheer delight upon finding this resource.
An advertising platform designed with an effective, efficient "split personality."
Having your primary business is one thing, but having a secondary, backup source of income never hurts. That's why this particular marketing platform was chosen.
Here's how it works:
1. Side A is devoted exclusively to the marketing and advertising of your own unique product or service. This means if Tom has a fishing shop, Mary is a martial arts master, and John loves Italian recipes and has produced a killer cookbook, each of them gets the targeted marketing and advertising traffic they need.
The highlights to "Side A" include:
o Your business, service, or capture page is promoted to approximately 2 million potential prospects
o Your advertising offer is placed on more than 320 of the best online traffic exchanges with no heavy lifting done by you, and
o Your offer is seen by 30,000 redirected guaranteed targeted visitors on a monthly basis.
2. Side B is a way, if you choose, to bring in additional revenue beyond your own favored subject or "thing" (totally up to you). Since the foundation of all business online revolves around the different methods of marketing, having your own slice of the advertising pie is an excellent idea. While you're building your niche business, why not choose to be a part of the much larger whole?
Going above and beyond, your participation (which is completely voluntary) in this portion of the platform requires no action at all from you. Although separate, it is still an affordable way to add that second string of income to balance the up and down times you might see running your primary business.
3. Plugging into a platform that pinpoints thousands of new and responsive prospects each and every day, sending all that traffic straight to you, and only you.
Back in that first "prelaunch" post, I let you know that, for once, someone designed a system that was not dependent on your level of marketing skills.
A simple, elegant system where being a pro doesn't matter, and being a newbie isn't going to limit you in any way.
Also during the prelaunch phase, attention to detail mattered (and it still does). Several additions, twists, and affordable tweaks were made to the system to maximize your results.
What this means to you is even greater income potential. A veritable fountain of funneled, steady-stream income all taken care of by the system, automatically, to optimize your income.
They are promising results – fully guaranteed – no matter what.
Considered by his grandson to be "the coolest dude in the world," Ray Wentz invites you to forget what the so-called experts argue about and find an avenue for advertising that fits your budget. If you've been fishing in the wrong pond, the right advertising platform is just a click away.