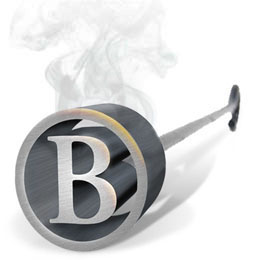 Few individuals online take into consideration the use of following specific branding guidelines when it comes to their marketing and advertising.
Basically there are three types of branding:
o The product within its niche
o The product name itself
o You
Branding Your Product Targeting Its Niche
Our first branding example applies to the overall category in which the product itself falls. For instance, curling irons pertain primarily to the beauty industry – salons, home use, etc. When you pursue the "umbrella" effect and go after the niche, you're looking to in essence be recognized as a leading product within a specific field. Types of branding for this "zone" include (but are only limited by your imagination to):
o General articles – written with the topics of beauty, styling, hair stylists, salons, and home users in mind. These types of branding articles can be about anything to do with these areas (to name a few). So writing "how to" articles is a good approach when setting your sights on highlighting your product from a niche perspective.
o Videos – designed to engage your audience by demonstrating the use of your product is a good branding approach. This allows the potential customer or client to see your product "in action." It helps them picture themselves doing something similar – attaining the skills to use the product effectively. They see it right before their eyes. They can see themselves applying your product to their needs.
Name Branding Your Product
Most marketing and advertising online and offline is geared toward establishing the name itself. Like Coke® or McDonald's®, this product branding firmly puts the name of "it" into a person's brain. It becomes second nature for them to automatically associate the name with the product. The customer sees a hamburger or a large glass filled with soda.
The important thing to keep in mind about product branding is a vast majority of those in the affiliate marketing arena target the product name itself. If the product is your own, this makes sense. If the product is not yours, but you're spending your money on advertising it, using ezine ads or solo ads or article marketing (again to name just a few methods), keep in mind that actively using the name of "it" in your ads or articles is not a good thing. You want to capture the readers attention with your words and get them to click through to the web page itself – without telling them the name. By avoiding the use of the name itself, you bypass the potential of a person basically taking your work and heading to the search engines.
Unwittingly or intentionally, the owner of the product benefits from your hard work (and dollars). One would hope that everyone online understands that by using your link they don't pay any more for the product, they merely help "distribute the wealth." After all, it's just common sense. Most likely they, too, are promoting something. Therefore, they, too, want readers to use their link to get to, and buy, what is being advertised and marketed.
Personal Name Branding
I spent a year and a half publishing a weekly ezine with one thing and one thing alone targeted – helping people understand the need for personally name branding themselves, especially online.
The adage, "People buy from people they feel they know," is very true – particularly online.
A percentage of my clients do not want to associate their name with XYZ product. Either they question the validity of doing so or they fear some identity backlash or they are "too shy" to use this method strategically.
They are missing out… big time.
Take a moment and just think of all the "guru" types or coaches or mentors that pop immediately into your mind. Several, yes?
And there you go. Proof positive as to why it's important to allot a portion of your advertising and marketing budget on personally name branding yourself. The product you market may change, but your name branding lives on, and when done correctly, in a positive way.
Mixing it up is the name of the game. Spend some of your budget on product branding, and a good portion of it for personally name branding yourself.