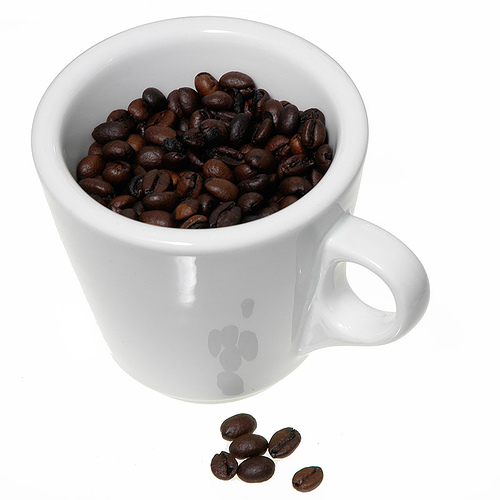 Hang on to your cup of coffee because big business is afoot. The fact is that you can easily be a front runner in your own online internet marketing company that is focused entirely around a commodity second only to oil (yep black gold) financially! In addition, the only other liquid beverage to out beat this all-time favorite is… water!
And, best of all, YOU can be in on this ground floor opportunity launching June 1, 2011. Yes, the all-time favorite beverage choice of billions (when they aren't downing water) is poised on the edge of turning even the average "Joe" (sorry couldn't resist) into a skies-the-limit Joe (or Jane)!
Consider these facts. Did you know…
o Coffee has more than 800 flavor inducing components; wine, by comparison, has only 150.
o That the instant-coffee market generates more than $2.4 billion a year?
o Coffee drinkers in the United States consume three times (3X's!) more coffee than tea?
All fact.
You Plus Coffee Equals Money
Well, obviously no one is asking you to go out, plant the coffee beans and grow your own cup of joe. Imagine instead getting yourself pre-positioned for an internet marketing coffee phenomena set to hit the internet on June 1, 2010!
In this business of network marketing, a number of factors help contribute to a person's success. One is the product. And, in this case, the product we are offering is coffee.
Let's face it, it's easy to talk about the beverage that kick starts billions of people's mornings (afternoons, and evenings) to anyone, anywhere because odds are at some point during the day that person, too, has gotten their cup of Joe. It's a heck of a lot easier to talk about than say Gingko Biloba or the latest clinical work on some super fruit, right?
Coffee. Simple, Easy-to-Understand AND Talk About
The truth is you know plenty of people who drink coffee. When you add in the fact that you can make money with a hyper-lucrative compensation plan designed to reward everyone – from the newest person to this business and industry all the way to the most seasoned vet – you've got yourself a winner!
o Earn immediately for your initial efforts
o Receive bonuses for building and growing; and
o Continue to earn long-term, residual income.
A plan that has it all. And… The only thing you have to do is share it with everyone you know!
When you combine a product as simple as coffee with a compensation plan as lucrative as this one, you've got the opportunity to make all of your dreams come true. Do you know anyone that drinks coffee? Why not profit from it?
Reserve Your Coffee Position Right Now for FREE!
Remember prelaunch, pre-positioning ends June 1st. Turn the beverage that gets your engine running, coffee, into your (next) home business success!