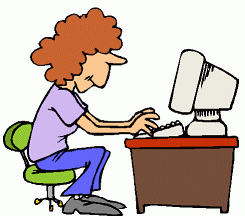 It amazes me that people leave this simple stone unturned in their online marketing efforts – the simple act of commenting on blogs.
And, just so we're perfectly clear here, I am not talking about that crappy auto commenting software program some "guru" thought was a great idea (it wasn't, I just deleted 50 of those).
What I AM saying is really taking the time to read just one or two posts a day, and then (gasp!) intelligently responding to what a person has written. You'll be astounded at the information you'll learn and amazed at the reputation you can build by using this simple, free marketing resource!
Commenting on Blogs Is Easy
Google certainly makes it easy to find blogs (see Google's Blogsearch), and another possibility also exists – even if you're not a blogger.

Use Entrecard's Category Section for Commenting on Blogs
I believe, even without an account, anyone can search Entrecard's Categories. They list everything from:
o Books
o Blogging Resources
o Entertainment
o Arts
o Web Development
o Music
o Parenting and Family
o Religion and Spirituality
o Cooking and Dining
o Plus 43 additional categories!
Commenting on Blogs For Credibility Not Self Promotion
What makes an interesting comment? Well I can tell you it's when I know that someone – a real person – has taken the time to read what's written, seen something of value, has something of import to add, or just appreciates the information – and then uses their own UNIQUE words… that's what gets them the attention they need.
Think about it. You've just read a really well done post in the "cooking and dining" category (yes, you most certainly can and should comment on all types of blogs and don't let anyone else tell you differently). And, perhaps you note that a particular recipe is familiar to you, but you add peppermint to your creation. Well sharing that as you use your marketing ability of commenting on blogs is the ideal situation.
Most likely the owner of the blog will click on your name to see who you are – and tons of people love the comments (sometimes even more than the originally post itself).
If your not commenting on blogs, you are missing a free resource for both link building (in most cases), personal name branding, and the chance to send a new visitor to your web page.