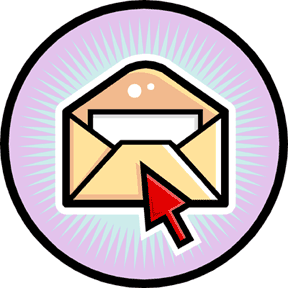 Today I'm changing things up and presenting a post from a guest writer about, of all things, spam. His approach is unique, and it allows you to take advantage of all those emails that flood your inbox – unasked for. Learn how to turn the tables, and yes even make money by "reverse marketing."
Because this was published quite a while ago by our featured guest writer, I have taken the liberty of putting a fresh face on the information. And, before you start reading about this, I have been told (and most likely you have, too) by "major marketers" about using this resource wisely. I want to make it clear that I do NOT advocate the use of spam. By that I mean you doing the spamming. However, nothing except the end of the world is going to stop it from arriving into our inboxes. So… Why not make the most of a bad thing? The time is always ripe to turn the tides in your favor.
Read on! 🙂
Is Spam Your Unique Biz Opp?

Yes, when it comes to spam, there may be a need for tighter rules and regulations, but that's a road that needs to be carefully taken. Once government gets their hands on what can and cannot be done, well let's just picture it as the equivalent to book burning. The internet is, and should remain, the land of the free, right?

Spam. We all get it. Tons and tons of unasked for emails. Day in and day out, they flood our inboxes. Yet, if you're enterprising enough, you can turn the tables on these emailers and you might pick up new leads, new clients, new downline members, and make more sales in the process.

You see I love working in the Home Business Opportunity Market. To be more precise, I love working in the Network Marketing Home Business industry. However, since my arrival years ago to the internet, all you typically hear are complaints about "spam this" and "spam that."

Enough Already! Make Spam Your New Friend

Let's be honest. If the worst thing that happened to you is that you got an unsolicited email on a daily basis you have two ways to view it. You can hate it or your can use it! For ingenious individuals, this isn't a bad thing thing at all, but a godsend. In fact, your day just keeps getting better and better!

Yes, consider this a Good Day, because THEY are coming to YOU, and you can now safely reply to them!

Making Money From Spam? Honestly? Yes!

You can make money from your spam! If truth be told, I probably make more money from my spam folder than anything else I do online.

I like to call it my "reverse marketing plan." In fact, all that spam is probably the best Network Marketing lead you can get. Since a person already emailed ME, I, in turn, can safely hit the reply button and thank them for their email. Of course, the no brainer part is I also make sure I tell them all about my XYZ opportunity!

I know it's hard to believe, and I know other people have said use your spam; they also are correct. By making use of the spam that arrives in your inbox – and reverse marketing it – these are the best leads for a single, simple reason. THEY ARE ACTIVE AND WORKING DISTRIBUTORS!

So the next time you start to download your incoming mail, and your mailbox fills up, join all the lists, and take advantage of the spam. Let it work FOR you… not against you! The strategy works, and be honest… all that extra money could come in handy in these trying times (and it doesn't cost you a dime to do it!).

===========================

Joseph Cotroneo makes a full time living recruiting paid signups for individuals who follow his lead into the right programs.
So there you go, just when you think you've run out of ideas, keep in mind this quirky but ever-present method. Think of this as your out-of-the-box approach to increase your reach online. Who knows, there could be hundreds of dollars in your spam folder right now – if you're willing to use it.