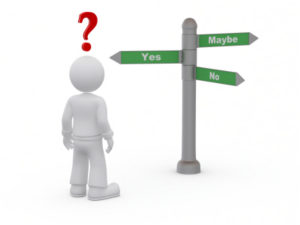 For anyone new to the concept of using the internet as a form of making money, there are many myths and misconceptions that abound. While some "internet marketing" programs are viable, the whole concept of internet marketing is misunderstood.
Internet Marketing Myths #1
One critical aspect is the misconception that a person must choose along the lines of traditional programs to promote. Nothing could be further from the truth. The fact is that internet marketing is what I like to call an umbrella. So you aren't "internet marketing." Instead you are using the tool, the internet, as a place to market (promote) whatever has taken your fancy.
This does not mean you have to choose only "internet programs." I'm also not saying that you shouldn't. What you need to do is stop, look, listen, research, and then make a wise choice for yourself.
Internet Marketing Myths #2
Just because you receive a hyped up sales letter about this or that does not mean it is the right choice for you. It very well may be, but if you have no concept of what "it" is, then how in the world are you going to do your very best to promote it?
Believe it or not, as you're reading this post, most likely you have at least one or two (many more) things of interest – things that personally push your buttons and get you excited. Examples could include:
o Shopping – maybe you're the world's greatest bargain hunter. It was surprisingly great to find out that my husband is a world-class shopper. In between his handyman services here in Henderson and Las Vegas (and he is super busy thankfully), he has the patience of a saint to comb through all the flyers and ads. He compiles lists of deals of the week. He cuts coupons (yes he does), and he keeps tabs on the points and rewards he earns through various grocery stores. It really starts to add up quickly when it is not leaving your bank account! Instant savings by due diligence.
o Cooking – unlike me, perhaps you are a world-class chef in the making (or already doing). For example, my sister (and of her own admission due to "poverty for decades" – she has a really good job now) – made her see food in a whole different light. Granted, she was born with the "cooking gene." It comes naturally to her, and improvisation is just a by-product. Yes they grow their own veggies and herbs, thus cutting their food bills vastly. But the creativity of her cooking is unbelievable. Things I never would have eaten, nor thought of eating, when prepared "her way" are truly wonderful. Is this a skill you have? Mark it down.
o Advice – Ann Landers and Dear Abby columns have been running for decades. When newspapers cut back, you'll notice they still hang onto a good bread and butter deal for them. Lots of people buy the paper for the sole reason of reading what Dear Abby has to say on any given day. You, young or old, also have experience. Of course you cannot claim to be a doctor if you're not (that's what disclaimers are for), but make yourself a list of things you could, in all good faith, provide enlightenment about. Again mark it/them down.
Internet Marketing Myths #3
Using just the above three examples, can you see that you could potentially open a field or service in your given field of "expertise." Surprisingly, it's good old fashion, "Hey I've done this and it works" that get a lot of hits in the search engines. Question and answer forums on a wide ranch of topics exist. I'm positive if you look for yourself (using keyword to match your experience), you will find the perfect place to start to build yourself a reputation.
(Again, this has nothing to do with picking a product out of Clickbank or Commission Junction or any of those other spots. We are trying to hone in on your interests because if you have them, it is a sure bet that other people do, too.)
The powers that be that appear to dictate and drive what people market online typically revolve around "the basics." Yes, understanding how to use the internet to your advantage is a must. Training and advice and guidance is always the first step out your front door into the virtual world. However, a good instructor will advise you on what's best for you to build a business around; not just recommend yet another "affiliate program" to join.
Internet Marketing Myths #4
Last, but not least, in fact this is a repeat of what this whole post is about, is for you to stop following the crowd all the time. Take moments throughout your day to reflect upon the myriad of interests people have – you have them and so do they.
This means that when you use a marketing tool like ezine advertising remember that readers also have lives outside of the traditional ideas of "internet marketing." Take note that your local newspaper does not have just one column of classifieds, right? There are many, many sub-classifications – from cars to electronics to pets to garage sales to… Well you get my drift.
When a person buys a newspaper, it's not just for the sports section or the front page. Typically they will explore the entire paper.
Ezines are the same way. You have your primary content, and that wonderful classified ads section!
So expand your horizons! Open your mind to finding and promoting not the obvious but the necessary. In today's economy, this means savings of all sorts, ways and means or solutions are on everyone's mind. Find the right "it" that's a good fit. Expel the internet marketing myths, step out from under the umbrella, and hone in on a niche that fits for you.