Guest Article by Roman Deluna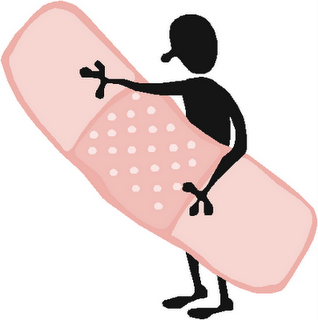 In a word… Outsourcing.
It is a word with many meanings to many people. In recent years, it has become a word with a stigma behind its' benefits, the marketing and manufacturing strategy marred by popular opinion.
And yet, in the bustling realm of the Internet, it is one of the most important aspects in promoting one's business.
But before we continue to the specific details as to why that is the case, we must first learn of the root cause; the underlying definition of outsourcing in a generalized manner. After all, how can you be so sure that you're in need of something when you might not know what it is?
A quick glance the Wikipedia.org entry for "outsourcing" defines the subject as:
…"the divestiture of a business function involving the transfer of people and the sale of assets to the supplier. The process begins with the client identifying what is to be outsourced and building a business case to justify the decision."
This definition is accurate to a point, but doesn't quite capture the typical proceedings of outsourcing tasks on an online marketing level. On the Internet, there is no "sale of assets of the supplier."
Outsourcing your Internet marketing means finding a company well-versed with the strategic methods necessary to build awareness for your brand or business. More importantly, successfully recruiting and building your business for you.
However, as countless fledgling entrepreneurs can attest, establishing your companies' presence online is far from a simple, straightforward task. Navigating the ceaselessly growing maze of marketing techniques and advertising campaigns can be a daunting task to undertake alone.
Whether your company is known locally, virtually, or carries a small circle of those "in the know," to be successful on a larger scale requires a very tactical approach. Successfully spreading awareness of one's website, and thus your brand's name, is the sum total of a series of critical moves.
To compensate for this, a floundering marketer might slave countless night's worth of man-hours into establishing a presence on the many platforms of social media. This is not an inherently foolish focus, since placing your brand's name in the lightning-fast hive of hashtags and re-tweets can be quite beneficial, humanizing your company to a degree.
Yet these tedious steps can often be overcome – or even bypassed completely – simply by making sure your outsourcing choice includes one critical component – your recruiting is done for you.
As mentioned before, the overall achievement you should be shooting for, the ultimate goal of your business, is to take your business-recruiting ability to its highest level… quickly.
Social media platforms can play a big part in promoting awareness to your brand, but if you ignore the reliable standbys of the wild 'web, you'll be playing second fiddle to those who take advantage of all avenues of advertising and recruiting.
Effective Internet marketing is the sum total of numerous parts – not just one piece you can pin your entire list of efforts and accomplishments on.
As we've been told over and over, 90% or more of all internet businesses fail because of the internet marketer's own lack of marketing skills.
When looking for an outsourcing service, the company you choose must not be short-sighted. Much like searching for a competent marketing company in the real world, there are plenty of faces in the online sphere that can put on a good show, but leave you wanting far more.
Many search engine optimization (SEO) companies consider indexing your web site within the endless annals of a few well-known engines, and spending a large majority of your hard-earned cash on pay-per-click (PPC) advertising to be enough. These short-sighted "experts" consider this to be the grand total of what you need for optimum branding awareness.
Maybe, if you're lucky, you'll get an article or two out of the deal.
However, the truth is to use all available resources aimed at these major goals:
o Amassing new leads, and
o Closing the sale.
This is where a great deal of research falls on your shoulders because choosing a proper outsourcing Internet marketing company is absolutely paramount.
But, by allowing an outsource service to concentrate solely within traditional methods to promote for you is a fool's errand on today's Internet. Short-sighted strategies serve simple species, not those with their sights set on becoming as successful as they want to be.
Due to the increased speed of today's society, time is always a factor. Now more than ever, internet marketers want results – and they want them fast.
On the bright side, when you make the right choice and choose the right strategy to outsource, a slew of potential fresh recruits await those proactive enough to search out the best-of-the-best.
Choose wisely, choose well, and you will reap the rewards.
Roman Deluna encourages you to up your game and start closing sales and making money the easiest way! See what a difference recruit outsourcing makes to your online efforts.