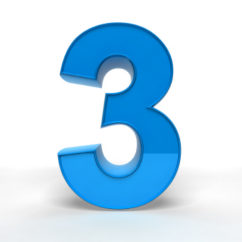 Ever notice how everyone claims they want to make money online, but never do? It's almost as if they go out of their way to make sure they don't succeed.
As a stay at home mom, my past 25 years have been spent taking care of my family and teaching them throughout their schooling years. First hand, I've witnessed "success" in the form of well-educated children and a happy family.
Now it's my time to flip the switch from teacher to student and earn an income while I learn.
It's a wonderful feeling!
That's why I find it difficult to believe that everyone who's been online long before me are all too often still in search of a winning solution.
So the question is…
Are you hard wired to self destruct?
Give a person a blueprint to build the Brooklyn Bridge, and they'll be sure to lay down a sidewalk instead. Or maybe just a footpath from their back door to the garage. Most likely, they won't build a darn thing.
But they sure will whine about it.
Amazingly these same individuals somehow find the time and energy to run around the internet telling anyone who'll listen that making money online is impossible. "These online programs are all a sham!" they cry out. "Getting involved with businesses like this is something that should never be attempted."
Now envision what might happen if these misguided jokers turned their negatively spent time and attention to positive, business building, growth sustaining actions instead.
Teaching my children, and then choosing to teach myself, I know there are areas of expertise that come more naturally to some people than others. But with practice and application, mastery is possible.
My children are proof. I've lived it. And I'm living it now in this amazing world of internet marketing.
So…
If you really want to fill your bank account here are three must-haves to make it happen… guaranteed.
The number one struggle most affiliates, network marketers, and home businesses have is getting and maintaining a steady, and very targeted, stream of visitors. Or in other words – traffic!
After all, without it you're doomed.
From what I've discovered, this all-important piece is no where to be found on the typical hyped-up sales page. Promising the moon without a finely-tuned rocket to get there isn't going to make you money.
The solution to solid targeted traffic is relying on professionals to do it for you. And no, I'm not talking about thousands of dollars spent on cheesy methods. Instead, put yourself willingly into the hands of trained professionals, and let them do the grunt work for you.
By turning this #1 must-have into an actionable accomplishment, you'll discover you've found the magic so frequently promised online but to date have most likely not received.
Now on to the next important step.

Success-step #2 is critically tied to #1. It's the life blood to whether you make money or not.
The second part to get paid for real is having a viable system. A system in place that is more than a mere cover for the program owner or owners to make out like bandits while you go broke.
What I knew intuitively was that claims of large amounts of money were exclusively tied to the creation and membership of the program itself.
Something you cannot possibly repeat – unless you make your own.
You cannot resell a person to another person, even if the person in question is the embodiment of a companies' ideals. Most programs out there rely on the fact that you're not really seeing into the core of what's what. If all you're doing is putting forth effort to sell the man (or woman) in front of the curtain, two things are going to happen:
o The first is you'll find your page just doesn't convert. Sending all the traffic in the world to it won't make the slightest difference.
o The second, and saddest, part is that the program quickly becomes over saturated and unmarketable.
You simply can't make money that way.
So the ideal, "holy grail" you're looking for is a system with several recursive layers. Or to put it more directly:
A system within a system.
I know that sounds a bit wacky, but it's the truth.
Most of the programs out there do have powerful steps to prosperity… for the program owner. Sure they let you have a drip and drop here and there, but they save all the really juicy (read money making) stuff for themselves.
You'll need a system that gives you instant access to the meatier, money making portions – willingly – while the actions showcased in step #1, as stated above, do the traffic driving for you.
Solving the third part of your success equation is tough for most people… cash flow.
Your goal when joining anything is to get out of the red and into the black as quickly as possible, right?
You don't want to bleed money like leeches feasting. It's frustrating and infuriating especially when you were promised that this would not be the case.
So heading back to my background, I put my teacher role to good use.
It wasn't difficult to research before I leaped. Not just the program, but the person behind the program.
Time and again, even if the program looked great, it was the person or people who put me off.
Too many unhappy people talking about the lack of support, or the attitude that their misfortune was their own fault, versus someone willing to step up and take responsibility to make sure his or her affiliates were successful and happy.
Stumbling upon Tim Erway was a godsend.
What you want to hear are excited, successful people thrilled to be a part of something real, something tangible.
I don't know about you, but being pressured by the use of insults is not something that appeals to me.
Instead wouldn't it be better to hear:
"I followed four simple steps to the 'T' and got a sale the next morning!"
"Doing my money dance – just made my first commission!"
"I'm very happy to report I just crossed the $2,000 mark in earnings."
Just so you know there are faces and names, times and dates, that back up this excitement.
But most of all…
I wanted to be able to show my now-adult children that I can still learn how to do new things, and that I didn't have to leave home to do it.
I'd been investigating many online business opportunities for quite some time, so when I found the best fit for me I consider that priceless.
It's a powerful feeling, and a humbling experience, to be able to show my kids that you're never too old to learn. To grow. To take care of yourself.
While my nest may be empty, it's a great feeling each morning to wake up to a brand new world of opportunity!
So to all the naysayers out there, please go bother someone else. I agree the internet is full of empty promises. But not everything is a fruitless pursuit.
You just have to do your homework and never settle for anything less than an A.
Delaina Rijken is a proud member of the Elite Marketing Pro community. Whether you're an empty nester or a young person just starting out, please take the time to see why this is the perfect fit for you, too.