Enjoy This Guest Post by Tim Murray!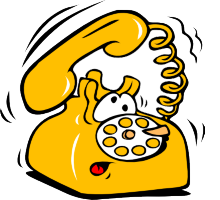 No one knows for sure how the field is split, but one fact is certain – many individuals are scared to "go big" when it comes to internet marketing.
I'm not talking million-dollar big, but programs that require more than a few pennies or dollars to start (but much less than an "all or nothing" startup).
What I have found, and most likely you have to, is that smaller isn't always better.
And a big downside is that there's no guarantee that smaller programs will produce more of what you want, when you want it.
So today I'd like to expand your mind.
Get you thinking. Thinking outside that nebulous "what if…?" phase, and pointing you toward the concrete. That place where the greatest of ideas sprout from.
The simple truth is it's just as easy to promote larger products and programs as it is smaller, less expensive ones.
Of course, what you choose and how it's represented are extremely important.
But one thing, one aspect, stands out above everything else… your fear of either cold calling and/or attempting to close your sale.
While cold calling or returning any phone call may make you break out into a cold sweat (and thus never pick up the phone), there's a way to overcome your fears and, best of all, it's really simple.
Get someone else to do the "scary" work for you. Let them contact your prospects.
Enter the professional sales closer.
According to a US News report, the Bureau of Labor and Statistics anticipates growth in this particular field between 2010 and 2020.
A professional closer – not to be confused with a telemarketer, they are two different career choices – is screened for her or his ability to remain calm, cool, and collected. They also receive a "crash course" in the program or product they're promoting – leaving all the questions someone might ask you up to them to answer.
These professionals possess all the communication skills and business talent to turn your potential prospect into a fully-participating team player.
Why ever would they do this for you? Again, the answer is simple.
The professional closer makes every effort to ensure whoever they talk to understands how great your program is – because they have the incentive to do it, and do it really well.
Typically, a professional sales closer might draw wages, but the largest percentage of his or her income is going to come down to "performance based" grading, with cash and possible bonuses following suit.
They want you to succeed! Because when you make money, they do, too!
Professional closers also grant you the flexibility you're yearning to have and currently don't. But don't feel sorry for them; they don't sit in some cubicle from 8 a.m. to 5 p.m. after all. Their abundance of flexibility lifts the responsibility of calls to the four corners of the world off your shoulders. So you never have to fear waking someone in the middle of the night or missing the perfect time to call. They handle all this for you.
Common sense makes choosing your program quite easy. Look for the one that comes with its own built-in team of professionals closing your sales. When you make this choice, your success rate goes up along with your commissions and potential residual income.
Sure the penny-ante programs may sound good, but you're going to have to put in a lot of work to see results. Smaller programs typically don't have the cash flow to hire an intricate network of closers.
So if you're looking to turn your finances around, or add to them, then don't overlook the huge potential for larger returns.
And always let someone else do the talking for you.
======================
Tim Murray has several years experience working online and helping others make money as well. He sets his own hours and works anywhere he wants. If this sounds like what you're looking for this year, connect with Tim at Overnight Freedom.