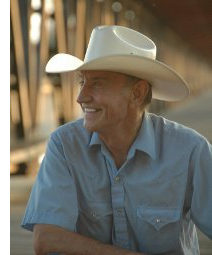 Guest post by Ray Wentz
The other day I was in a well known forum looking for information.
What I stumbled across was a discussion of "experts" battling it out over which forms of advertising worked.
The fact that the discussion turned into more of a battle of opinions was interesting, but what was astounding were the amounts of money they were throwing around as if money literally grew on trees.
Not your average marketers.
The battle of wills began with a detailed list of what could have been complaints, but was later rationalized to be statements.
No matter how you read through it though, the thread became more heated than informative, with the typical slams against anyone with an opinion someone else did not like.
If you've been in forums, you've most likely seen the same thing happen. You enter with the idea you'll get sound advice only to leave without solid answers (and in disgust).
But I'm going to ignore the whole heated debate and just address what most people have problems with – coming up with the monetary resources to build their unique businesses online and generate income.
If the experts can't agree, and have tons of cash apparently falling out of their pockets to spend without a second thought, what are the rest of us suppose to do?
One thing was clear. Many of the combatants mentioned they had been online for at least 10 years, with some claiming even more experience.
Then, when it came to how much money (starting in the hundreds and progressing into the tens of thousands just to market and advertise online) was necessary to see results… well it's safe to say most of us would swoon at the mere thought.
At least any sensible person should.
Just imagine the backlash that might result when your wife or husband or significant other discovered you were that crazy with your family's funds.
Add into the mix the same seemingly endless streams of money being used for everything from social media ads to search engines to questionable clicks and more, and I came away with the knowledge that:
1. Throwing money at anything and everything is stupid
2. Finding a way to consolidate all the various options is critical
3. Discovering a resource that was financially feasible is the wisest option.
Maybe I should return to that forum and put in my opinions, but I won't. It would be a waste of my time when I'm more interested in advancing my business and yours (no matter what business niche you're building).
So I went hunting for a way where I could use as little of my money as possible, while gaining all of the advantages these "experts" were using as they spent the equivalent of second mortgages to market their business(es) online.
And unlike the battling experts who never once gave a direct link to anything they claimed was the best and/or only way to market, I'll tell you what it is I found so you can use it, too.
I found a way to basically get paid for advertising and driving traffic to my own business at the same time.
And you can, too!
This unique advertising platform, at the time of this writing, is still in its prelaunch and testing phase.
The creators understand what all the experts seem to take for granted… that you need access to places and methods that work without running through your savings or using the kids' milk money.
They also realize that everyone's business is different, but your objective is the same… targeted business opportunity traffic.
No more hoping you get it right. Instead, you'll plug into a platform that pinpoints thousands of new and responsive prospects each and every day, sending all that traffic to you, for you.
Oh, and in case you're wondering, they could care less whether you're a "pro" or completely new to online marketing.
Either way they are promising results, fully guaranteed.
So while the debates rage in forums around the globe on what the "best" route towards marketing success is – all the while talking money amounts out of your reach – doesn't it make more sense to choose an affordable "plug-and-go" system that has you as its main focus?
Considered by his grandson to be "the coolest dude in the world," Ray Wentz invites you to forget what the so-called experts argue about and find an avenue for advertising that fits your budget. If you've been fishing in the wrong pond, the right advertising platform is just a click away.