Guest post by Erick Esmenjaud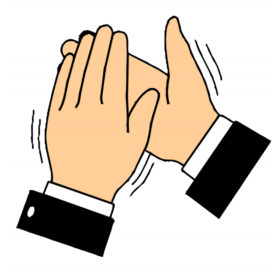 Are you ready to start making money?
Have you joined enough programs and found them all lacking?
Should you even believe there is the right one out there waiting for you?
For weeks, months, maybe even years, you've been searching for that holy grail of internet marketing programs.
And for that same amount of time, each one you've selected has in all likelihood turned on you. Bit you like a rabid dog you mistakenly thought was friendly.
The only thing you've come away with so far is a virtual trip to the emergency room, swearing at the top of your lungs, and emphatically declaring that you're done. It's over. You're not going to try anymore.
But if you're not overwhelmed just yet, or filled with hesitation and doubt, you're still looking. Even if you're also questioning every move and mistake you've already made, you're always on the hunt for the right program.
And the one thought above all others is please don't let it be another loser, because picking another loser just isn't your style.
Either way, I'm here to give you some much-needed encouragement – don't give up.
Not yet.
You'd be making a huge mistake.
These aren't just empty words, and I'm not saying this lightly.
I promise, if you keep reading, to rock your world.
Yes, most of the time, thanks to good old common sense, you're primed to see it would be a huge mistake to join that next "XYZ" program.
And a good way to view this is your intuition has finally kicked in. That's a big positive in your favor!
Fortunately for you, had you taken that step or made that chess-like move before today, you would have lived to regret it.
So where does that leave you?
Let's change your way of finding that proper money making resource – the one you really want to find – right now.
That nagging, itchy feeling in the back of your mind knows you better than you know yourself.
Nestled safely in the rear of your subconscious, it continues to wonder if there isn't something, somewhere online that actually lives up to its promises… a series of steps that finally leads you to the dream you desire most.
Money for you and only you.
Consistently.
Seeing the prospect of living off income from the net just like the fancy stories you've read, listened to, and wanted to believe so much, truly realized.
You can stop being an internet casualty, and instead, become an internet winner.
As long as you follow one key piece of advice…
Stop looking at the leader board and its lopsided, misguided approach.
What happens is we see those two, three, five, or 20 people at the top of a virtual pegboard making money seemingly without effort. Those at the top show us their accounts filled with untold thousands of dollars, utterly disconnected from the hardships you normally face while they so easily achieve their lofty goals.
We drool. Against your better judgment, envy and resentment inevitably starts to set in.
o Why are they the only ones?
o Why can't you do the same thing even if you're "average?"
o What do they have that you don't?
The answer is… it doesn't matter!
While the stats on a leader board do supply incentive and motivation, do you honestly care what those at the top are doing? They don't pay your bills or build your retirement.
That's all up to you, even with those grandiose promises.
Until now.
The better question would be to ask yourself which train of thought is closer to the truth…
o Does the program you're considering actually live up to its promises of genuinely helping you, or
o Is it simply designed to siphon/suck your wallet dry?
Really, lay it out for us. Be upfront and give us the answer to the burning question, "What are our chances of making a reasonable to outstanding living doing your program?"
In most cases, you haven't had their success because an unfortunate majority of the programs out there are not designed for you to succeed. You're merely filler for their bank accounts.
So what if I asked you to consider just one more opportunity where your chances of rising to the top are realistic? What if we could see reasonable money amounts for people like you and me so we'd know what to initially expect, and how long it might take to achieve personal financial growth?
Give us the proof!
When I stumbled across this wealth builder I wasn't going to fall for the videos or the testimonials or happy-dance words just because they came from the top.
I wanted to prove (and not just from their website) that the average person had a shot at making it work. There's no sense in joining a program that doesn't put your own needs first.
I did review searches, scam searches, read other people's input, monitored the Facebook forum page, asked questions, and basically scoured the corners of the Internet in pursuit of the truth.
In other words, this time I did my own homework.
For once, the allure of a free-to-start program was not enough to capture my attention. We've all seen that type of introduction before.
But, what I found was highly encouraging!
In my searches, I found down-to-earth, realistic proof. Proof I could live with, and perhaps most importantly, proof there is income there that I can live on.
Like one individual making over $300 in three weeks. And another with proof of over $210 in a 30 day period of time (as of this writing).
And these two instances were far from the only ones!
Wave after wave, people with no outstanding skills, all signed up for free without knowing a single person to tell, beg, or plead with to join, excited and really making this thing work… for themselves.
This was the excellent social indicator I was looking for… proof from actual, real people, and not simply marketers shilling their own services.
Like this ordinary (not extraordinary) individual:
"I can't believe that after all the years, all the invested money, all the extra effort I put into countless other business ventures I've finally seen results!"
Hearing something like this (and knowing after researching first you can join for free) also makes tons of sense and it's very encouraging:
Now don't misunderstand me. Making even more money is possible, very possible.
How's this for incentive:
"We did it! In the month of March we passed what I would earn if I went back to work now in the industry I am qualified in 40 Hours a week."
When you're not being called names (like one program does) and you're reading statements like, "He also has a heart of gold, and a genuine desire to see everyone succeed with the program," it's hard to ignore that intuitive, tingling, excited feeling of having found "the one".
So I headed back to the website to grab just a bit of the abundance of information you'll know upfront before you even sign up… for free.
Here's what you need to know to get started:
o You can test it out for free for 7 days
o You get a promise that you'll make $20 in 24 hours if you follow directions.
o You can remain an apprentice or slowly, but surely, work your way up the various levels – all at your own pace and when you feel comfortable doing so.
o You don't have to move up at all if you don't want to.
o Advertise for free, or actually get help from those top earners (let them do your heavy lifting).
So put your wallet away, I don't want anything from you.
What I do look forward to is sharing "the one" that's going to get you out of debt and keep you that way, all the while making you a very happy, successful internet marketer.
Frustrated marketer Erick Esmenjaud agrees with you that finding that money maker can be a long, painful road. He also firmly believes that your chance to make money online has finally arrived and he looks forward to meeting you at last!