Programs I Recommend


In my 10+ years online, I've done my fair share of supporting the already rich. I can, with all honesty, tell you that had I to do it all over again, I would have thrown 99.999% of it back (and in some cases I did).

So, fast forward many years and here's where I stand.

However, I have been highly selective and in the past two months (as of this writing in April 2011), I have signed up for a few programs.

So, if you're wondering what would I (or do I) suggest (and people do ask me all the time on the phone and via email, but until now I did not have a reply), I would recommend the following:

===================================


An Easy Winner for Any Size Household

Coupons and couponing really don't need any explanation, right? You go to the store and have a choice. Pay full price or get 'em to knock something off the cost. Used as wisely as we do and you'll be pleasantly shocked at how much you can drop your food and household needs. Or get extra goodies you wouldn't normally spring for... the choice is yours.


---
Emergency & Daily Use Food


This program just makes perfect sense to me.



You can choose to purchase only for yourself - and NO autoshipping is involved. Or you can combine "being prepared" with building a business around a resource we all MUST have and use... food.

Japan's disaster alone, should have you checking out this free food program without hesitation. Nothing, not even money, will mean squat if there isn't any food to be found. Having your own storage, and also using it mixed in with your daily living (the prices are that good and the food is excellent - we've already tried it - it's good) will give you peace of mind - and save you tons at the checkout stand day-to-day.

That's my recommendation #1.

==================================


Who Doesn't Like to Save Money?


Bill Case and family have put together a FREE ebook that's a lot more than "fluff" when it comes to Couponing.

We all know if we use coupons, we save money. Usually it's the organization that beats us down.

This FREE ebook will turn tiresome into triumph! Get it today: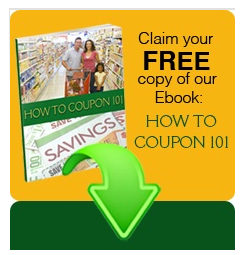 CLICK HERE TO GET YOUR EBOOK


BTW, I have no vested interest in this recommendation other than the desire to help you save money, use coupons (my husband is super-coupon man!) and get organized.

That's my recommendation #2.

===================================


Notice How I Select My Programs


One thing that should jump out at you either the program is free or very low cost.

o Your decision for more training is yours and is reasonably priced during your training period.

o Your decision to tell others about the food is also yours to make... and if you just gave them a sample, they'd see the value.

o And, the final one - well for my family and me personally I just really enjoy someone hunting out all the goodies out there and putting them all in one place. I love convenience. Outsourcing research would cost you more or doing it yourself - well time is money.

So I hope you find value in my recommendations above. The opinions expressed on this page are clearly my own. All do involve the use of affiliate links, which I would appreciate you using.

Enjoy!
My Wizard Ads
Owner: Theresa Cahill
Las Vegas, Nevada
Phone Call Days & Times:

There is a lot of information already on the site, please do read.
Chances are your question has already been answered
on the Service page, Have Questions page, Contact page, etc.

Phone Days: Monday through Friday
Pacific Time Zone Phone Hours: 11 a.m. to 4 p.m.
(702) 436-0144

The clock opens in a new window and makes it easy for you to
check to see what time it is now in Nevada.
Thank you!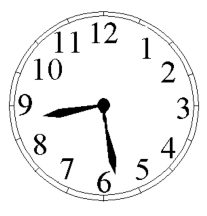 To See Nevada Time,




Click on the Clock





Frequently Asked Questions





Click Here to Contact Me Via Email Anytime



Mobile Sitemap | Blog