Got Questions? Get Answers!


For any question(s) not answered below:
Please use the Contact Form

(The above form is password protected AND the Username and Password ARE provided on the next page - on the form itself).


---

Let me state first that all payment buttons are located on each of the service pages - either at the top or bottom or right beside the service featured on that page.

Once you choose what type of advertising you want, you pay first before submitting the form. After paying, all forms are available on the left hand navigation. There is also a "Return to Merchant" link in both PayPal and Clickbank after you make your payment - do look for it after you complete your order. They make it easy for you to come back to my Forms access area.



Overview - How MyWizardAds Helps You


Question:
I just signed up for a program and need to promote it. What should I do?

Answer:
You need to start right here and read this entire page first!

Question:
I'm new can you help me understand what My Wizard Ads does?

Answer:
MWA is a co-operative of a group of publishers who offer space in their Ezines/Newsletters for you to place your classified ad (ezine ad). Think of it like putting an ad in your local newspaper only these newspapers are "virtual."

One of the things most people do not have is a list of their own. By using a co-op, you are getting permission from the publisher to use his/her list instead! This lets you mail out your ezine ad or solo ad to a list of people who have given their permission to the publisher to get your advertisement. This is critical. Without this permission, you are spamming. Spamming is NOT a good thing.

The traditional co-op arrangement is you get to put a classified ad in their ezines (magazines online) or classified issues in exchange for subscribing to the various lists. MWA makes it easy to give your ad to all the publishers and also makes it simple for your to sub yourself onto these lists.

I maintain a color-coded Excel spreadsheet (keeping My Wizard Ads up to date manually) and if I don't hear from a publisher, they are removed. The vast majority of ezines working with me have been online for years, and many have been with me since the start of MWA in 2001.


---
BE AWARE - Some services out there allow the "publisher" to update online automatically which means anyone can signup and update to appear "current" - yet a check of these "ezines" and ezine groups (which I do occasionally do) often proves no publication exists, hasn't existed for months (sometimes for years) or the listed "ezine" is just collecting your name (in other words there is no ezine they are just harvesting your email address). A majority of these "groups" are composed of out of print publishers and/or (beware of) adsense email harvesters.
---

Below you'll find out more information on when you subscribe and when you don't (I do have services where you do not need to subscribe).

Most "guru" types will tell you to run a solo ad. They are wrong. Solo ads are very hard to write. The fastest, easiest, and least expensive way to test your advertising skills is with a 6 Line Ezine Ad.

If you do have a solo ad that has not been tested, or you do not know if it has already been used "a lot" by other affiliates, start inexpensively to see if it is still working and pulling readers to the website. You don't have to spend tons of money to advertise wisely.


6 Line Ezine Ad Questions:


Question:
What is a 6 Line Ezine Ad?

Answer:
Think real newspaper ads and the classified ads section, only these are electronic newsletters and (mag)eZines.

Your ezine advertising will appear inside newsletters online or via inbox (text and/or html format), within standalone classified editions (where everyone goes to look for theirs and will see yours), on blogs that use a classified page on their blogs and reference it within their mailouts, and on boards on ezine publisher websites.

The bonus to these variations in publishing often result in your classified being indexed by the search engines.

If you choose the subscription-required 6 line service, you will be added to the lists of ALL the publishers working with me here at MWA.

Some will need to send you a "double opt in" email which you will need to click on to subscribe to that list. The value here is everyone else on the publishers lists also did this (and continue to do this) making these ezine lists much more valuable. See the individual ordering page for the most current numbers (I update monthly).

Again, I've been working with a large majority of the publishers here at MWA for years. Each is professional and gets the job done. That is something you never have to worry about!

Question:
How fast/soon does my 6 line ezine ad begin to run and for how long?

Answer:
Once the publishers get your 6 line ad, some will schedule it immediately for release the same week. Other publishers have scheduled lists and show "only so many" in each issue. Because of these various schedules, your 6 line ad is good for about 30-45 days worth of continuous advertising. It is shown one time, in various formats, but many publishers archive their newsletters (ezines) and classifieds on their websites, so in some cases your ad will be on their site "forever!"



Solo Ad Questions:


Question:
What is a solo ad?

Answer:
An individual solo ad is your advertisement sent by itself to the entire list of INDIVIDUAL ezines that you select. In other words, you are using that publishers list to send a regular piece of mail directly to all the other subscribers inboxes.

Your subject line will be the only thing initially that anyone initially sees. It's just like the mail you are already getting in your inbox.

Therefore, your subject line must be believable and compelling enough to stand out from the crowd.

The idea is to get them to OPEN and READ your solo.

Inside the solo (your longer message), you do NOT sell; instead you do your darnest to encourage the reader to go to the website. Your WEBSITE is your salesperson and must be strong enough to "close the sale" for you.

Question:
How is the price for a solo ad determined?

Answer:
Each individual publisher places a value on his or her own list and sets the price with me here at My Wizard Ads.

Question:
How soon will my solo ad go out to the publisher's list?

Answer:
Please carefully study the $$ amount marked solo pages to your left under the Ezine Advertising heading on the Navigation Menu.

Each publisher participating in the solos has provided information to help you make your individual selections. You will find:

o The name of the ezine
o Publisher's name
o How many subscribers in that ezine
o What the primary focus is for that ezine; and
o A brief description written and given to me by that publisher.

Timing varies, so please DO read the material for each solo ad ezine choice.

I do not sell "bulk solo ads" in the individually priced section. You are selecting one ezine at a time, but feel free to add more to your PayPal shopping cart (if you are using PayPal) prior to checking out.

The selected publisher will schedule TWO dates for you to use his/her list. You will receive confirmations of those dates.

It is highly encouraged that you subscribe so you also get the solo.

Keep in mind that different isp's (your inbox) can be picky about delivery. You can always contact me or the publisher (I give you their name and email) if you have any questions or missed your solo somehow in your own inbox.

Question:
Which ezine should I pick for my solo ad?

Answer:
This is one question that has no real answer. Each ezine/newsletter listed at My Wizard Ads is geared toward all types of readers:

o Some read strictly for fun (they just like ezines)
o Some subscribe for the same reason you will... to advertise
o Some are still looking FOR something to promote to make money
o Others are ready to take on the challenge of a 2nd or 3rd program to promote.

Ezines are made up of a global readership which also means each ezine's readers also have a wide variety of other interests, too. This means you don't need to think only "internet marketing," but those interested in sports, entertainment, reading, shopping, health, shopping... the list goes on and on.

If you can think of it, someone has made a hobby or a venture out of "it."

Overall, the ezines are designed FOR marketing and advertising what you have to offer. The choice is up to you.



Solo Ad Explosion


Question:
What is the difference between ordering only a solo ad or choosing the Solo Ad Explosion package(s)?

Answer:
As outlined above, choosing just the solo ad explosion means using two mediums to send your message.

o Article marketing (I write it for you)
o Solo ad advertising (I write it for you)
o 6 line classified ezine ad

There's a whole lot more that goes with this program so instead of replicating the information please do read what comes with this package on the "What Is A Solo Ad Explosion?" page.



Guaranteed Traffic


Question:
What guaranteed traffic is, and more importantly, what it is NOT

Answer:
Many people would love to believe that the "guaranteed traffic" sold online means real visitors to your website without having to do any work to get them.

Our experiments with "guaranteed traffic" prove only that it is robotic HITS not real people visitors to your website link.

DO NOT expect this service to send you real people. It doesn't, it won't, and I don't care who tells you what or how clever their page is written. This traffic is robotic and you haven't a chance in heaven of getting a single signup or purchase from using it.

It serves a purpose, but 99% of the people online do not need, nor should they use, "guaranteed traffic."

So, in a nutshell, I do not sell "guaranteed traffic."

Words... strong, compelling words are what you need to use - and use often!

Another great way to get traffic rolling is through blogging. So be sure to check out the Installation & Consultation link under Blogging in the navigation to your left.



How Many Sales & Other Questions:


Question:
How many sales can I expect to make?

Answer:
The answer is a very simple one - I have NO IDEA. The reason I cannot answer this question, and I question anyone who does give you any expectation, is because you may not initially have a very good ezine ad or solo ad.

Everyone writes at different levels.

Everyone is doing different programs.

Another possibility is people just are not interested in what you have to offer.

I cannot make people click and buy.

The internet is a numbers game, and the name of the game is to keep your advertising in front of as many people, as often as possible, plain and simple.

Read the Earnings Disclaimer (because you really should here and on every website you frequent).

However, if you have a solid program and compelling advertisements that will greatly increase your chances for success.

What I CAN and ONLY guarantee is that you will get what you paid for. That said, when you order you will receive confirmations, your ad (whatever type) will be sent out.

If you get a lot of response RUN THE AD AGAIN until it no longer attracts people to your website.

If you do NOT get the results you thought you would, the only logical conclusion we all can draw from that is that THE AD WASN'T GOOD ENOUGH or you picked the wrong program to promote.

There is also no guarantee that my writing your ad will do any better than you doing it yourself.

When you choose the "write it for me" service, I go to the website, pull out what I consider to be the most interesting and compelling reasons to state and encourage the reader to click to the site for more information. (You can do the same.)

It is also why I do not overcharge you. It may take you experimenting and tweaking your ad to get better results.

Please do not blame the publishers if your ad is not warmly received. It is NOT the publishers fault.


Question:
I placed an order and do not know how to give you my ad, what should I do?

Answer:
On the Navigation Menu to your left, in the General Information box, says "ALL FORMS But PAY FIRST." Use that link to get to the forms at any time after paying first.

Please check your receipt if you do not know which form to use. I have several because I have several services. Sending the wrong form will only hold up your purchase.

Question:
I notice you have a Paperback Prices section and sell a lot of inexpensive marketing ebooks, software, videos and more. Why don't you charge more?

Answer:
You don't need to pay hundreds of dollars for information and training online. That's just something you've been brainwashed into thinking you need.

The products offered in the Paperback Prices section have been compiled to assist you in numerous ways.

And, best of all these first-rate informational resources are affordable - as they should be - please always check MyWizardAds first before you buy any marketing resource online.

More than likely, the same information is here for literally pennies on the dollar!


LAST BUT VERY IMPORTANT TIP TO SAVE YOU MONEY:

If you read this entire page (really read it) and made it to the bottom of this page (and I'm not trying to sound patronizing!), give yourself a BIG PAT ON THE BACK!

YOU have the wherewithal to be successful online.

Why? Because you are willing to SLOW DOWN, READ, and hopefully take the advice and knowledge you gain in order TO be successful.

Most people do not read, they react.

These people will not do well online. The "reactors" spend money like there's no tomorrow, get frustrated, blame everyone else, and shoulder no responsibility for their errors. They are the ones that will tell you it is not possible to make money online, when it most certainly is - IF you slow down and educate yourself!

Sad, but very true.

If you are one of the few who did read this entire page, follow the links out to explore, etc., please continue to do what you do...

o READ everything first
o Take action
o Budget and spend according to your "purse strings."

I have tried to remember everything most people ask. If I have not covered your question, please Do check the website first. I have many "What is" sections to help you clear up your questions.

If you still cannot find the answer to your question, please use the CONTACT information FORM by clicking right now or using the link in the side menu or clicking the link at the bottom of any page.

Phone call hours are between the hours of 11 a.m. and 4:45 p.m. PACIFIC TIME. If the phone rings and rings and doesn't roll over to the answering machine that means I'm on a call with another client and cannot switch over (sometimes I can, but mostly it's just too rude to the person I'm currently speaking with).

I do have a backup system that will/should answer. It's just an anonymous male voice that says, "Leave your message." This will come to me via email to let me know you called.

Or you can wait for a bit and just call again.

I DO answer my email. I DO answer my phone. However, I also do have phone hours posted and would appreciate you honoring those timeframes.

Thanks again for taking the time to read this FAQ! I hope it helped you with your questions!
My Wizard Ads
Owner: Theresa Cahill
Las Vegas, Nevada
Phone Call Days & Times:

There is a lot of information already on the site, please do read.
Chances are your question has already been answered
on the Service page, Have Questions page, Contact page, etc.

Phone Days: Monday through Friday
Pacific Time Zone Phone Hours: 11 a.m. to 4 p.m.
(702) 436-0144

The clock opens in a new window and makes it easy for you to
check to see what time it is now in Nevada.
Thank you!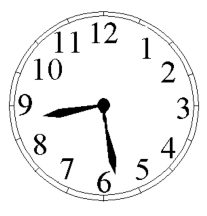 To See Nevada Time,




Click on the Clock





Frequently Asked Questions





Click Here to Contact Me Via Email Anytime



Mobile Sitemap | Blog