EZINE NEWSLETTER PUBLISHERS WANTED
Please read this entire page and then:

CLICK HERE TO REGISTER - IT'S FREE
---
For Ezine Publishers & Bloggers Who Take Pride In Their Work


The vast majority of publishers working WITH (not for) me here at MyWizardAds have been doing so for years. They trust me, and I trust them. It's like one big family. And, like any business, we all know that each person must be willing to "carry their load." By doing so, everyone's reputation is safe - yours included :)

Whether this is the first co-op you've joined or not, immense value is placed on the fact that when you work with me, you promise to do your job and I promise to do mine (get you new subscribers and pay you in a timely fashion should you choose to be a part of the solo ad program, provide you with the means to freely distribute your articles, and even distribute ad swaps (again for free) with the other publishers for even more ezine/newsletter growth).

However, the top priority to always keep in mind is that the services on this website are paid for by advertisers. These are NOT "free" ads!

You will be expected to:

Provide timely, easy to follow confirmations for every order, every time

Provide good ezine placement for these PAID FOR advertisements

Put your best foot forward - always!

Keep in mind this IS a Joint Venture - the two of us teaming up to present YOUR EZINE in it's most favorable light. Again, you do your job and I will definitely do mine... helping your ezine grow :)

I appreciate you taking the time to investigate the My Wizard Ads co-op and look forward to a wonderful, ongoing working relationship :)


EZINE PUBLISHER BENEFITS


* It's FREE!
* You get NEW SUBSCRIBERS
* Your ezine is listed
* Publisher's Announcements Service
* Free Ezine Ad Swap Service (I'll connect you to the publishers)
* Free New Article Announcement Service (same idea)
* Participate in the solo ad program, make money, and get a new reader (all in one)

Complete Details on All Features Sent When You Receive Your Welcome Letter


PUBLISHER'S RESPONSIBLITIES


* NO autoresponders allowed, I need to contact you directly (of course you can use autoresponders to contact your readers, but I need to be able to reach you personally)

* You must run the ads sent to you within a reasonable amount of time

* You will need to either manually add your new subscriber

or

* If You Use Double Opt-In, provide clear, EASY instructions to your new subscriber/reader so they can quickly get on your list. I'd suggest putting that information "right upfront" so they can't miss it

* AFTER adding them or sending the double opt in, you send each person a quick personal note telling them when and where they can see their ad. This personal email (form letter is fine) should be sent within 72 hours (no later than 5 days) after receiving the form I will send you. This "grace period" so to speak allows for weekends, etc.

* Provide me with subscriber count updates typically every 4-6 weeks (I send you an email and you respond)

* Keep YOUR inbox from bouncing

* And That's It!

Please be aware that MWA does occasionally get repeat orders. These advertiser's ad also must be confirmed each time, and inserted into your ezine even if they already subscribe to your ezine.

Honestly it isn't that hard and the benefits are great! Your readership increases without you having to spend additional advertising dollars to find new readers. Provide great content and you've got a reader for life :)

I'm hoping you'll want to team up! I'd sure love to work with you and list your ezine!

So the next step is really easy. Just click the link below to fill out your ezine information :)

CLICK HERE TO REGISTER

As soon as I input your ezine (newsletter) information into my manually tracked system - and on the website - I will email you with my "Welcome & Benefits" thank you email. You'll find tons of goodies in there - including ways I can help you make money working WITH me at MyWizardAds.


---
I'd Love to Work With You!
To Join, Your Ezine MUST Be Family-Friendly - Thanks!
(And... You must publish at least every other week.)

LIKE YOU, I TAKE MY BUSINESS VERY SERIOUSLY

By working together as a team, we form a solid, reliable source of advertising for those looking for great resources.

My Wizard Ads standards are high, as I'm sure yours are, and the rules are "firm but fair."


---
What You Should Know About Ezine Co-Ops
My Wizard Ads
Owner: Theresa Cahill
Las Vegas, Nevada
Phone Call Days & Times:

There is a lot of information already on the site, please do read.
Chances are your question has already been answered
on the Service page, Have Questions page, Contact page, etc.

Phone Days: Monday through Friday
Pacific Time Zone Phone Hours: 11 a.m. to 4 p.m.
(702) 436-0144

The clock opens in a new window and makes it easy for you to
check to see what time it is now in Nevada.
Thank you!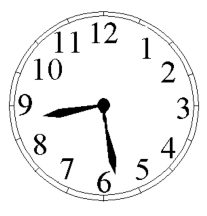 To See Nevada Time,




Click on the Clock





Frequently Asked Questions





Click Here to Contact Me Via Email Anytime



Mobile Sitemap | Blog