Your Own Ghostwritten Article, Solo Ad and Ezine Ad
(AKA "The Solo Ad Explosion")
In a nutshell, it's all about PERCEIVED VALUE. You know it and "they" tell you that all the time. Because it's true!

Think about it... How many articles have you read in PUBLISHED newsletters, ezines, or on blogs with that wonderful "About the Author" box.

Your brain is hard wired.

You "perceived" this person to already BE an authority because his or her name (your name) is in that all-important box!

And while you can submit your article to article directories yourself, it's a whole lot better when your article is actually PUBLISHED!

This solo ad advertising package takes you and your product or service to a whole new level of marketing and advertising!

Click Here To Get Your Own Ghostwritten Marketing & Advertising Material
Solo Ad Explosion Benefits & Features


o Article/Blog Post Ghost Written For You - You do not write a word. As your own personal ghost writer, I write information-rich material you'll be proud to call your own! You receive a well-written, valuable product that highlights the field of your program. Ghostwriting your article revolves around a topic, strategy, or products included with your website. It is the framework of what your program, product or service is all about. This is NOT an ad, it is information people will want to read!

If you choose to add an ezine here at MyWizardAds (optional), that ezine will publish your ghostwritten article as a "Guest Article" inside his or her ezine/newsletter (no mention anywhere of who your ghost writer is). Instant "authority" and prestige for you - plus the beauty of not only advertising your product but name branding yourself as well!

It's amazing how articles give you the reputation to readers of, "He/She wrote this, they must be somebody!" Which, of course, now you are :)

o Traditional-Style Ezine Solo Ad Written For You - This portion of your service includes ghostwriting a traditional solo complete with subject line, opening, body, and call to action. Just like the others you've seen only with a clearer eye for important details most people overlook.

If you choose to add an ezine here at MyWizardAds (optional), the selected ezine publisher will run your ghostwritten solo ad once to his or her list. It goes out as an individual piece of email to the inboxes of their readers. It is highly recommended that you subscribe so you can see it for yourself. In most cases, the publisher will require you to sign up.

o 6 Line Ezine Classified Ad Written For You - There are still numerous online classified ad areas for you to submit this written-for-you ad. I'll write it, you'll submit it.

o Everything is Completely Ghost Written For You - You receive a complete ghostwriting package and are free to use the article, traditional solo, and ezine classified ad wherever you see fit - and - best of all - you never had to type a single word!

NOTE: Depending on the number of orders in queue at any given time, it may take 5-7 days (typically quicker, but just in case) to get your solo ad explosion package ready.

Once written it is sent to you for your review. You must approve it before I can continue.

Upon approval, and if you select a solo ad publisher here at MyWizardAds, I send it to the publisher(s) for solo scheduling. Each publisher will confirm the two dates with you (and me). Your 6 line is sent to all the publishers, even if you don't include an ezine (below at 10% off).

o A date when the article will appear as a Guest Article in their ezine
o One date for the traditional solo mailing to his/her list

Immediate published author prestige, without you "lifting a finger!"

My Wizard Ads
Owner: Theresa Cahill
Las Vegas, Nevada
Phone Call Days & Times:
There is a lot of information already on the site, please do read.
Chances are your question has already been answered
on the Service page, Have Questions page, Contact page, etc.

Phone Days: Monday through Friday
Pacific Time Zone Phone Hours: 11 a.m. to 4 p.m.
(702) 436-0144

The clock opens in a new window and makes it easy for you to
check to see what time it is now in Nevada.
Thank you!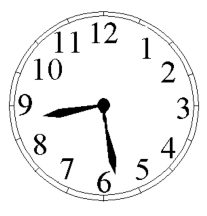 To See Nevada Time,




Click on the Clock





Frequently Asked Questions





Click Here to Contact Me Via Email Anytime



Mobile Sitemap | Blog